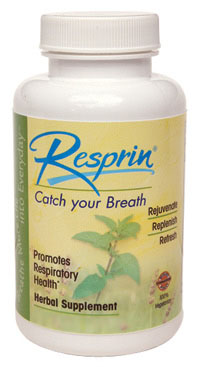 Resprin® - 90 (500mg) Vegetarian Capsule Bottle

WHAT IT IS:

RESPRIN® is a 100% natural proprietary blend of 23 herbs specifically formulated, based on TCM principles, to support respiratory health.* The new RESPRIN® formula is a stronger blend than the original and contains 17 certified organic herbs!

HOW DOES IT WORK:

Key ingredients have been shown to expel naturally occurring phlegm, support the body's natural process of inflammatory response and natural process of detoxification.*

*These statements have not been evaluated by the Food and Drug administration. This product is not intended to diagnose, treat, cure or prevent any disease.


$26.99